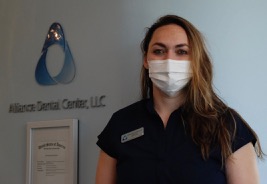 Dental Assistant
Megan joined the ADC Dream Team after graduating from Massasoit Community College in 2020. She completed the necessary work to become a Certified Dental Assistant.
She is also a professional photographer and enjoys playing the drums.
Megan currently lives in Quincy and when not assisting or taking photos she loves to cross stitch.